Wednesday Retail Shop Appointment Booking - PLEASE READ DESCRIPTION BEFORE BOOKING.
We're sorry we're out of stock, but we can let you know as soon as this product becomes available again.
Enter your details below and we'll email you once this item is back in stock.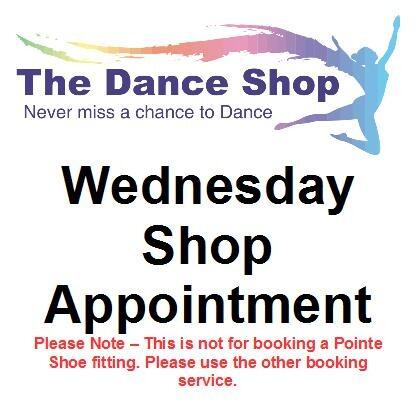 Send this product to a friend
Wednesday Retail Shop Appointment Booking - PLEASE READ DESCRIPTION BEFORE BOOKING. £5.00

Wednesday Appointments have now stopped and as from and including the 23rd August 2023 our store is open as usual 10am to 5pm.
1. This Booking Service is for making an appointment when our Retail Shop is usually closed on a Wednesday during the School Summer Holidays.
2. No Refunds are given on these appointments, as the £5 fee covers our cost to open our retail shop & travelling expenses.
3. Please book with at least 2 hours notice. For example if you would like us to open for you at 12 noon please book that time, 12 noon, on or before 10am. Any bookings within 2 hours will not be honoured and no refund given.
4. We do not take bookings over the phone.
5. Cancellations - please let us know as soon as possible. A refund may be given if before the 2 hour limit.
6. Appointment dates and times are as shown. If the appointment date and time shows as "In Stock (GREEN)" it is still available. If shown as "Out Of Stock (RED)" then the appointment is NOT available and already booked.
7. We do not accept double bookings, so please do not arrive the same time as an out of stock appointment time. 
8. No purchase is necessary at the appointment.
9. In the case of an error on our behalf, or beyond our control, a full refund of the fee will be given. For example if we cannot for some undisclosed reason we cannot do that date/time.
10. Dates/Times are only as shown whilst closed on a Wednesday. All other Wednesdays we are open as usual 10am to 5pm.
11. Please bring proof of you appointment with you, which will come to you as a purchase invoice to your email address given on the payment page within 24 hours. Please check you junk folder.
£5 = 1/2 hour per booking
This Service is not refundable.