The Dance Shop Christmas/New Year Raffle 2020/21
We're sorry we're out of stock, but we can let you know as soon as this product becomes available again.
Enter your details below and we'll email you once this item is back in stock.
Send this product to a friend
The Dance Shop Christmas/New Year Raffle 2020/21 £2.50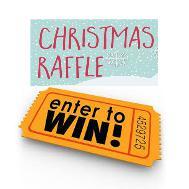 WIN a £100 worth of Dance Shop Vouchers.
*Draw will now be made when 40 tickets are sold as in the terms below.
Only £2.50 per ticket with no purchase necessary & no entry limit.
Select and pay for your tickets here.
*Draw will now be postponed until we re-open our store after LOCKDOWN.
Until then TICKETS can still be purchased.
There is no limit on the amount of tickets each person/customer account can buy. Enter 1 ticket at a time to your basket. Then got to basket to pay.
You will receive an email straight after your purchase/s confirming your numbers and this MUST be kept in a safe place as proof of ID if you win. This can be by digital or printed form.
Vouchers can be split into values of £5 up to £50 for each voucher.
If you want to split and give out as presents or gifts, this can also be arranged on prize collection. This prize does not expire, but can only be spent in our shop. If required Online we can issue 2 voucher codes for a maximum £50 each.
PLEASE NOTE Once Tickets are entered and paid for we cannot refund.
Payments are accepted by Card or Paypal Online Only.
This Raffle cannot be entered in our Retail Store.
Tickets purchased will be removed on updates. If the ticket you select states OUT OF STOCK or Number is missing from list, this means the ticket/s have already been purchased.
Special Terms. Winner will be asked to have a photo taken for publicity and proof of prize given. But this can be opted out of with just a name. All Profits will go to a charity of our choice or further prize draws. 
*Date drawn is dependant on minimum 40 tickets sold, if not the draw will be delayed until the sales have reached the minimum amount of 40. Tickets cannot be refunded once purchased. If minimum ticket sales are not reached by end January 2021 the Prize total may be reduced and then drawn.