About Our Pointe Shoes
PLEASE NOTE
THESE ARE A SPECIALIST FIT SHOE & CAN ONLY BE FITTED BY A QUALIFIED TRAINED FITTER. Please ask to see an up to date Training Certificate/Qualification before purchasing from any store or supplier fitting the shoes as they can cause severe damage to feet and problems later in life if not fitted correctly. Our staff attend courses every 6 months for customer piece of mind. The ONLY pointe shoes that fit as normal shoes do and can be ordered online are Demi Pointe shoes shown below, as these do not need specialist fitting as they are not designed to go up en-pointe. But we still require you to book the day you are coming to our store if purchasing from our retail shop.
We hold in actual stock in our high street store (295 Hessle Road, Hull HU3 4BQ) many brands of Pointe Shoes and models in many sizes and widths. Our Current Brands are as follows:-
BLOCH, FREED, CAPEZIO & R-CLASS.
Book a fitting by free appointment only at via link
https://www.hulldancewear.com/pointe-shoe-fittings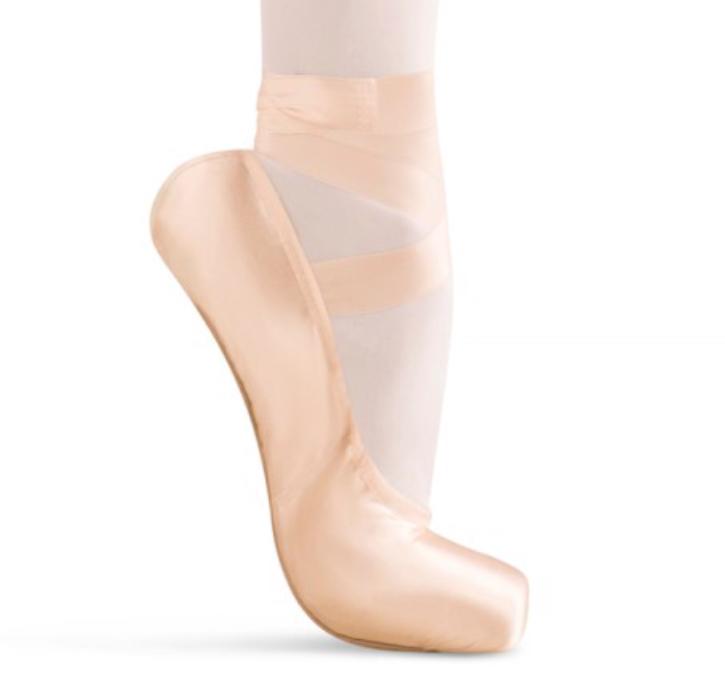 The Bloch S0135 Demi Pointe shoe helps to build strength in the ballet dancer preparing for pointe work, by providing resistance to the foot when poin...
£57.50
View details