7 piece EXERCISE BUNDLE inc ball, bands & more.
We're sorry we're out of stock, but we can let you know as soon as this product becomes available again.
Enter your details below and we'll email you once this item is back in stock.
Send this product to a friend
7 piece EXERCISE BUNDLE inc ball, bands & more. £55.95
Stay home and keep active with this exercise bundle.
This bundle contains:
1 x Burst Resistant Gym Ball - 250Kgs - 55cm
1 x Gym Ball Blaster Pump
1 x Latex Free Band 1.2m X Light (Yellow)
1 x Latex Free Band 1.2m Medium - Red
1 x Latex Free Band 1.2m Heavy - Blue 
1 x 1.35m Latex Tube with Sleeve and Handles Medium Green
1 x Tone Loop Medium (Green)
The Burst Resistant Gym Ball is very popular and has become a common feature of physiotherapy clinics, fitness centres, and general home exercise.
Work on strengthening and toning your core muscles with your own Gym Ball.
The Burst Resistant Gym Ball is perfect for working out at the gym or at home, and you can perform a variety of different exercises to improve your body and reach your fitness goals. 
Product Features & Benefits:
Weight resistance of 250kg.
Versatile and durable allowing you to perform any kind of activity.
Easily and quickly inflated with a Blaster Pump. Included in this Bundle.
Anti-burst -will not explode when punctured.
Ball-based exercises help to improve control and strength of both the back and abdominal muscles.
Improve your flexibility and balance.
This exercising tool is available in 5 different sizes to suit your needs.
A great exercise tool for any age or ability.

The design of the Blaster Pump makes inflating fitness balls a breeze. The pump pushes out air both on the push and pull motion.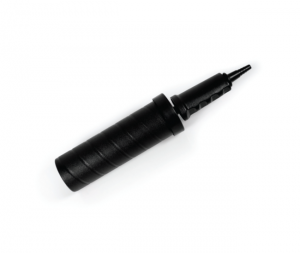 Latex Free Resistance Band 1.2m 
Rehabilitation, strength training and conditioning, latex free, cost effective. 
Resistance band therapy is the most commonly prescribed exercise for rehabilitation, conditioning and strength training. They provide a graded amount of resistance to movement depending on their elasticity. 
The latex resistance bands are available in 7 levels of resistance to suit people of all ages and fitness levels meaning that exercise options are unlimited. This Bundle includes 1 of yellow, red and blue bands.
Product Features and Benefits:
Application versatility.
Latex free.
Available in 4 lengths.
Hygienic and reusable.
7 levels of resistance.
Width: 15cm.
Latex-Free resistance bands offer the performance benefits of natural rubber but without the associated allergy risks of latex.
Excellent for upper and lower body therapy.
Reliable and effective - a great way to improve strength and range of motion.
Progressive resistance training.
7 colours for easy identification.
Suitable for use in many different settings ranging from clinics, gyms and home settings.
Hygienic and disinfectable.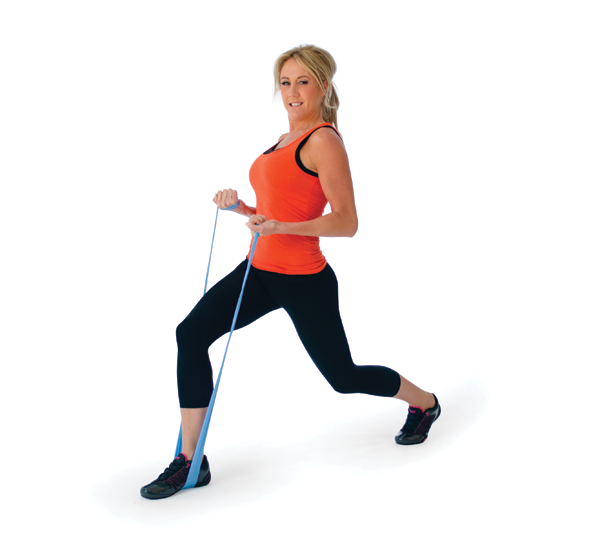 Exercise Tube with Sleeve & Handles 1.35m
 High quality resistance bands made from professional strength latex tubing  encased in a soft and durable fabric.

These sleeved tubes are excellent for rehabilitation, fitness, flexibility and general training.  The enhanced design reduces the risk of eye, facial and other injuries associated with tubing breakage.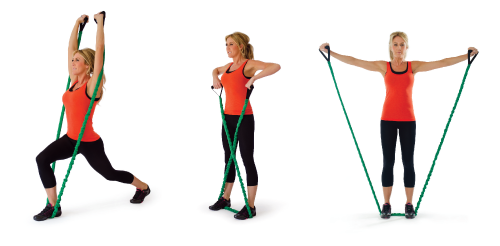 Tone Loops
These are high quality latex exercise bands in a continuous loop that are used in specific rehabilitation and training. Using the tone loop will increase your muscle strength, stamina and co-ordination.
Medium Green included in this Bundle.
Ideal for both upper limb and lower limb strength training.  Lower extremity patients use band loops for resisted lateral walking, hip abduction, and ankle dorsiflexion.  Upper extremety patients use the tone loops for shoulder abduction and external rotation.