Darning & Ribbon Service

Kim's Sewing Services
Below can be paid via our website in advance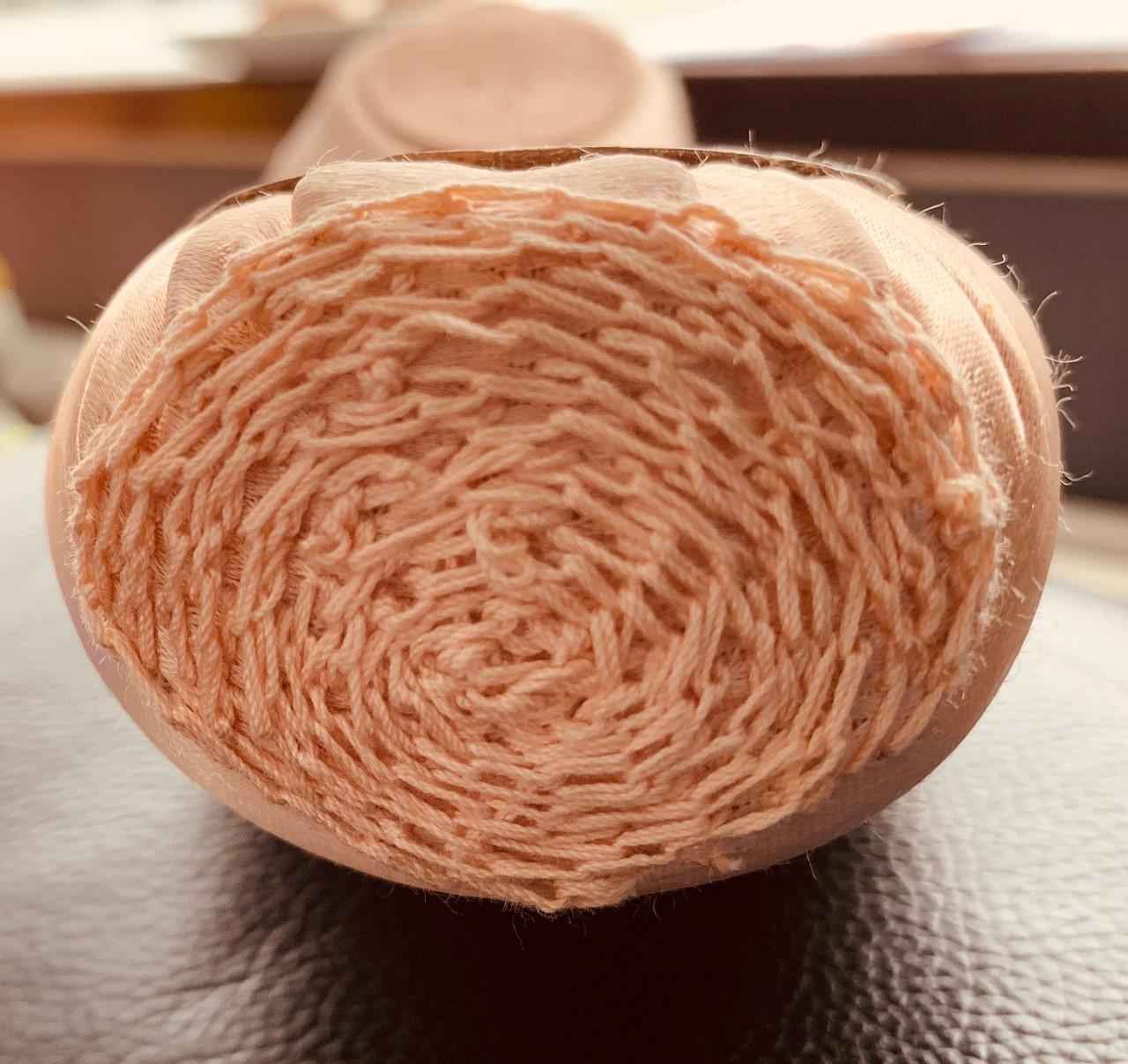 All prices below are full charges and include vat @ 20%
The above picture is from our stock but pattern may vary.
1. Pointe Shoe Platform Full Darn
Please note... where darning is part of the service you want, it cannot be done the same day as it takes 2+ hours to darn each Pointe shoe. We estimate service on darning at 48 hours where possible.
48 hours turn around is not guaranteed in our busier periods.
*£17.50 per Pair
2. Pointe Shoe Ribbon's Sewing
*£7.00 per Pair
3. Invisible Elastic's Sewing
*£3.00 per Pair
4. All the Above - Darn - Ribbons - Elastic
*£25.50 per Pair
5. Ribbons & Elastic
*£9.00 per Pair
6. Darn & Ribbons or Elastic
*£24.00 per Pair
The above prices are for customers purchasing Pointe Shoe Sewing Services via our online store.
Service Terms & Description
Our Darning of Pointe shoes are done with a Double Chain stitch, unlike many that stitch in singular. The picture above is of our display shoe in our store. WARNING...Darning can only be done on new shoes, light use it is possible before darning, but if the end of shoe is too compressed it cannot be done to a satisfactory condition. We can assess your shoes if used free of charge, but we physically need to see the shoes, as sending us pictures would not show what we need to see.
Pointe Ribbons are sewn in 1 piece per shoe internally in each shoe around the back of the heel to give more support and use of the ribbon, we also find it helps hold the shoe to the heel better. Also this method means there is much less risk of ripping the pointe shoe by pulling too hard, unlike when ribbons are stitched with 2 pieces of ribbons on each side of the shoe when pulled.
Invisible or Covert Elastic, as its sometimes called, are stitched either in a loop from back of heel, or over the upper front of the foot or can be part sewn in on side for user to finish for a perfect stretch finish, it is customer choice how this is done.
*The above prices do not include material other than the cotton used. Pointe shoe darning only uses darning cotton, but Ribbon & Invisible Elastic sewing prices do not include the ribbon & elastic. Non slip ribbon is available from us in 2.5m lengths at £3.25 & Invisible elastic at £1.50 for 0.5m or you can supply your own.
**We do not mend or offer these services to used shoes, only new unused shoes.
We do not glue on pads to the end of Pointe Shoes. This is NOT a service we offer.
***We do accept posted items to us for the above services, but must be sent to us on registered and signed for post as proof of delivery and we will post back at value selected by customer when purchasing the services online.
Risk of loss or damage of any kind in the post is entirely at the customers risk on receiving and sending.
**** All prices inclusive of vat @ 20%
Message us to arrange, please do not send in anything without prior contact with us.