Child Long Sleeve Acrylic Wrap Cardigan 7 colours available. OL1
Child Long Sleeve Acrylic Wrap Cardigan 7 colours available. OL1
We're sorry we're out of stock, but we can let you know as soon as this product becomes available again.
Enter your details below and we'll email you once this item is back in stock.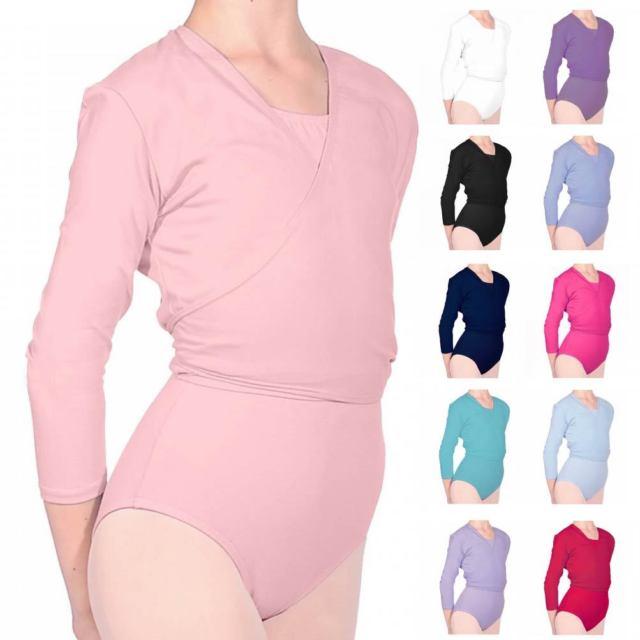 Send this product to a friend
Child Long Sleeve Acrylic Wrap Cardigan 7 colours available. OL1 £14.99
Childs Long Sleeve Crossover Cardigan.
If you need a longer sleeve order next size up.
Great for wearing to class and in class for warming up.
100% Acrylic.
In 7 Popular colours in 6 sizes.
22" - AGE 1-2
24" - AGE 3-4
26" - AGE 5-6
28 " - AGE 7-8
30" - AGE 9-10
32" - AGE 11-12
PLEASE NOTE colour shades can vary from those shown dependant on device used to view.
In 7 Popular colours in 6 chest sizes.
These are 3/4 length sleeves, if you require full sleeve choose the next size up.
22" - AGE 1-2
24" - AGE 3-4
26" - AGE 5-6
28 " - AGE 7-8
30" - AGE 9-10
32" - AGE 11-12