Bloch Adult Mens Tap Flex Split Sole Full Leather Tap Shoe S0388M ON CLEARANCE
Bloch Adult Mens Tap Flex Split Sole Full Leather Tap Shoe S0388M ON CLEARANCE
We're sorry we're out of stock, but we can let you know as soon as this product becomes available again.
Enter your details below and we'll email you once this item is back in stock.
Send this product to a friend
Bloch Adult Mens Tap Flex Split Sole Full Leather Tap Shoe S0388M ON CLEARANCE £73.50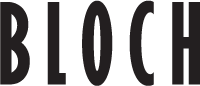 ON CLEARANCE SALE
Mens sized Tap-Flex is a streamline split-sole leather tap shoe built with BLOCH Shockwave Taps. This flexible shoe allows for freedom of movement while providing incredible support.
Full leather split sole allows the dancer a greater freedom of movement whilst maintaining support
Non-slip pro balance rubber pad next to the front toe tap provides secure grip to prevent slipping and levels the sole for better balance
Strong heel counter
Full Kashmir lining for comfort and reduced moisture
Notched collar at heel to relieve pressure on Achilles tendon
BLOCH's Shockwave Taps
Leather stacked heel
When trying on and testing out our tap shoes we highly recommend trying them on carpet to prevent the taps being scratched in case the shoes need to be returned. Shoes returned with scratched taps will not be accepted.
These tap shoes are true to UK Mens sizing. From size uk shoe 9 to 12, smaller sizes see listing of S0388L. UK 12 is the biggest UK size available.
ON CLEARANCE SALE so cannot be returned. If you do not agree with this term os sale then please do not purchase, thank you.